Kodiak Enterprise Response -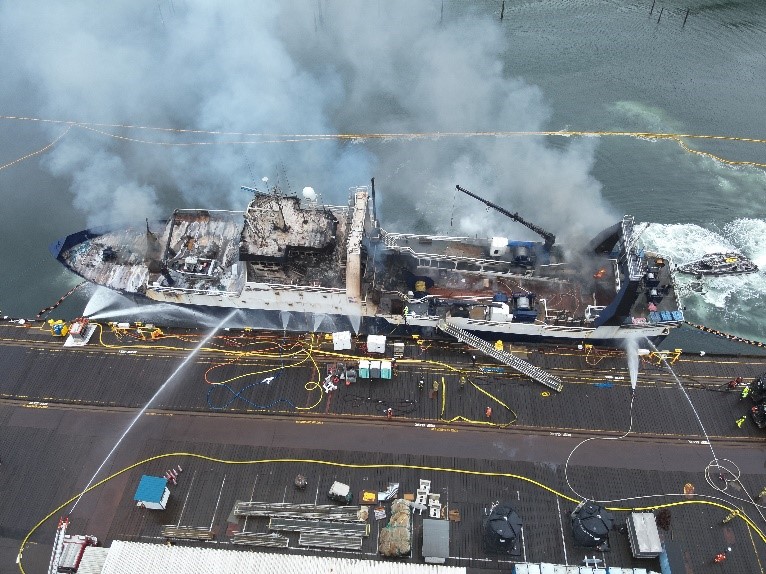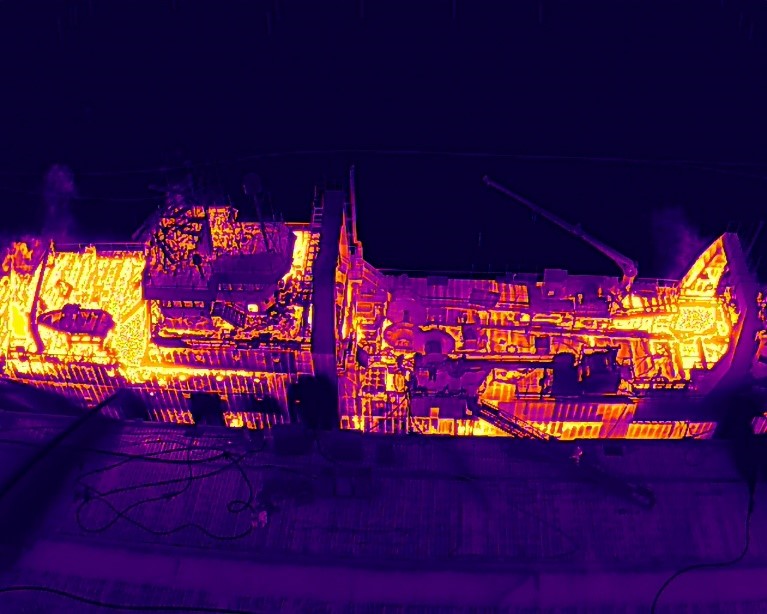 Over the Easter holiday (April 2023) and continuing for about 2 weeks, NJR supported its partner, ECM Maritime Services, in response to the Kodiak Enterprise fire. The Kodiak Enterprise is a 60-meter fishing vessel that caught fire in the port of Tacoma, Washington. The threat of burning freon on board posed a risk to the surrounding community which necessitated a shelter-in-place order for nearly 48-hours. Firefighting efforts impacted the stability of the vessel, causing a substantial threat of the fuel on board being released into the environment.
As part of the Incident Management Team (IMT), NJR led the ICS Planning Cycle as the Planning Section Chief, staffed various roles in Planning and Logistics Sections, developed the Common Operating Picture, and performed the role of Safety Officer. Working with the U.S. Coast Guard, Washington State of Ecology, City of Tacoma Fire Department, and other response partners, the IMT was able to extinguish the fire, stabilize the vessel, and remove the fuel without any injuries or pollution releases while the Common Operating Picture was used to both identify sensitive environmental locations in the area and communicate the location and status of oil spill response resources on scene. The Unified Command and Incident Command System structure proved invaluable in bringing multiple stakeholders together to achieve a common purpose.
NJR remains ready to support real response efforts. Our trained and experienced responders can deploy at a moment's notice and fill multiple IMT roles. We leverage professional experience by incorporating it into our preparedness programs and bringing a unique advantage to our clients through training and exercises. We are here to assist you in your preparedness and response efforts, or if you simply want to have a chat about enhancements to your program.