On March 9th, 2022, NJR partnered with ECM Maritime Services to form the Incident Management Team (IMT) responding to a simulated incident in a Tier III Table-Top Exercise at the Westin Virginia Beach Town Center in Virginia Beach, Virginia. The incident simulated a large oil spill resulting from a collision between a bulker and a container vessel in Hampton Roads and the exercise started four hours into the event with the first 4 hours of activity being scripted.
A Unified Command (UC) was formed with federal and state partners such as the U. S. Coast Guard and Virginia Department of Environmental Protection, as well as oil spill response organizations and salvage and marine firefighting contractors and the response transitioned from the reactive phase to the proactive phase.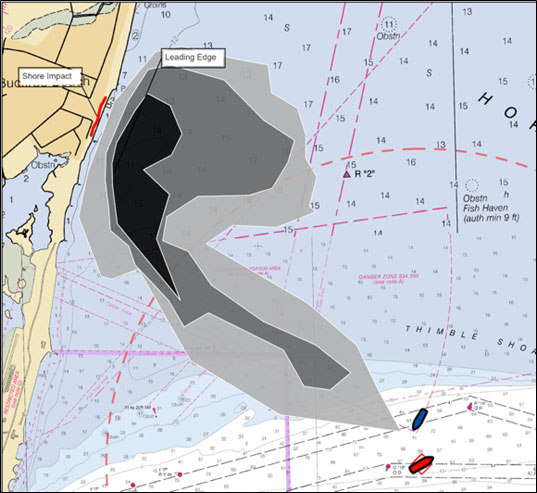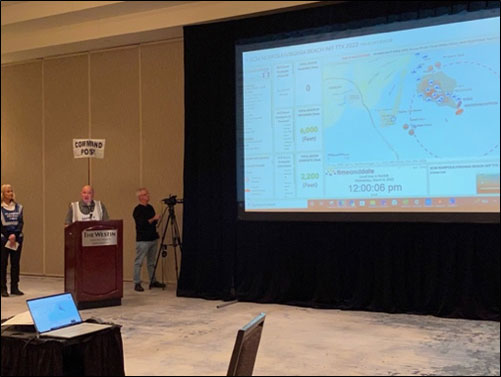 The IMT under UC leadership responded well to the incident effectively utilizing the Incident Command System (ICS). They generated an Incident Action Plan with strategies for stopping the spill and recovering what had already spilled, protecting beaches from being impacted, addressed media concerns, wildlife, and other resources at risk, and claims all while maintaining safety as the number one priority.
NJR is looking forward to the next joint IMT exercise with ECM in San Francisco in 2023.